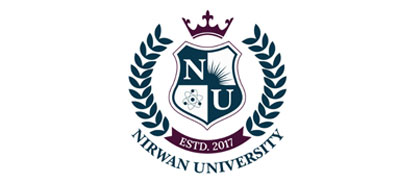 THE INSTITUTE
Today's scenario is student learn the things without understand the practical aspects as well how they convert it to their earning method. Hence, the need of skill development is necessary, especially in rural area where youth is facing the unemployment problem. The main problem we want to solve this by training programme is to provide stability in carrier both economically and education point for youth. Hence, on ground of quality education we share same thoughts for solving this issues we are requested to proceed the signing of MOU in this we together make a great bridge which cover all loop holes of skill education.
VISION
To provide light of hope to students and promotion of entrepreneurship farmers, Agri- Entrepreneurs through skill based programme.
MISSION
To provide quality education to farmers, Agri- Entrepreneurs, Rural People, Students and Agri Professionals by availing them income oriented courses having future prospective, and bring out new technical aspects which provide more jobs and self employment opportunities in our country.
OBJECTIVES
The main objectives as per the Memorandum and Rules and Regulation of the Institute are as follows:
To undertake and promote the study of applied and operational research in problem areas of organic Agricultural cultivation/ Harvesting and Marketing and to act as co- ordination between farmers, Students, entrepreneur and business persons to various research studies and dissemination of technologies relevant to Agricultural
To impart training to personnel working at various levels of organizations involved in commercial cultivation of medicinal plants, Agricultural Marketing, dairy development, Forestry, horticulture and different sectors of agriculture, Agricultural Universities, Co-operative Marketing Societies, Commodity Boards, Input Agencies and Progressive Farmers, Entrepreneurs, etc.
To conduct research on long-term projects, policy formulation; prepare status paper on leading farmers issues; cases studies in specific cultivation and harvesting problems, processing industries, exsitu and insitu conservation of wild species of medicinal plants which have a direct importance for national economy.
To offer consultancy services to farmers, agri entrepreneur and agri businesspersons. To prepare co-prepare Master Plans for States, Export Institutions, Traders and Farmers.
To help Government to generate self-employment for educated youth by providing skill training in agriculture sector.
To assist Government to formulate policies emerging issues in economic development of rural farmer.
To cover wide information network in the country in Agricultural Marketing for the benefit of all concerned students and agriculture business man.
COLLABORATION AGREEMENT
In General:
Both parties wish to jointly to make significant contributions to promote Agricultural field through Training, Research, Consultancy, Documentation, Dissemination, Education and Policy Advocacy. Both the parties desire to encourage, establish and maintain exchange programs, collaborative training, consultancy, research, documentation, education, policy advocacy and developmental activities in Agricultural, organic cultivation and other related areas. Furthermore, both the parties wish to foster understanding between International Institute of Advanced Agriculture Skill Development (IIAASD) And
In Particular:
The parties agree as follows:
Clause 1
Cooperation between the parties shall be carried out, subject to availability of resources, the approval of both parties and on the basis of mutual reciprocity, through such activities or programs as:
Training
Research
Consultancy
Documentation
Education
Outreach programs
Exchange programs, Study visits
Policy Advocacy in Agricultural or organic cultivation
Any other related activities
Clause 2
Responsibilities of the Training Centre (IIAASD, JAIPUR).
The Training Centre shall;
Organize training and handholding activities for the organic cultivation of medicinal plant and other courses as per the institute guidelines.
Provide agriculture experts for giving lectures
Have all employees relating to this project on its payroll, or shall invite outside Guest Speakers/faculty on its own,
Follow the course outline supplied by IIAASD, as may be amended from time to time;
Maintain records of the trainees and their regular attendance and share them with
Provide the following minimum infrastructural facilities:

Computers with necessary software
Printers and photocopiers, as required
TV/projector/ lap top/ sound system/ presentation board
Rooms for conduct of counseling
Necessary furniture
Demonstration Park
Clause 3
Responsibilities of partner institute:
Develop and provide students/farmer/entrepreneur/agribusiness person/ research scholar to IIAASD Training Centre.
Provide list of trainees allotted to each Training session or be entitled to ask training institute to generate applications.
Provide norms and guidelines wherever necessary;
Provide lump-sum grant to the Training Centers on per trainee basis at the rates fixed by guidelines.
Provide certificate with IIAASD institute logo and signature
Be responsible for operational aspects of the training component of the said Scheme;
Provide timely clarifications regarding Academic Inputs and any other necessary information to the Training Centre
Clause 4
Unwanted incidents:
In the event of non-fulfillment of the contract terms and conditions due to any reason of force majeure namely fires, wars, riots, strikes, natural calamities, etc., neither the IIAASD Training Centre (partner)————-shall be held responsible for any loss or consequential loss.
Clause 5
Liabilities
IIAASD shall not, however, be liable for:
any payments of claims by employees of the ————-Release of any financial commitments
Any suit because of demands for infringement of copyright and other laws by the Training Centre, which have no nexus with the object of the MoU being entered into.
Clause 6
Breach of Agreement
IIAASD shall have the right to terminate the agreement with the AGRICULTURE SKILL DEVELOPMENT COUNCIL, G-29/94 ROHINI SEC-3 NEW DELHI in case the UNIVERSITY or agency either fails to provide the services successfully as mentioned in the agreement, or violates any of the clauses mentioned in the MOU, or exploits the students or misuses the partnership with IIAASD, JAIPUR in any way.
Clause 7
Amendment to the Agreement
The obligation of the Training Centre has been outlined in this agreement. However, during the operation of the agreement, circumstances may arise which call for alteration or modifications of this Agreement. These modifications/alterations will be mutually discussed and agreed upon in writing.
Clause 8
Period of Validity
This agreement shall be initially valid for one year from the date of signing the agreement and to be renewed subsequently by mutual consent of both the parties.
Clause 9
Arbitration
Any dispute arising with regard to any aspect of this Agreement shall be settled through mutual consultations and agreements by the parties to the Agreement.
Clause 10
This MoU is written and signed in four identical copies in English with two copies each with both the Institutions. Both the Institutions agree to protect the confidentiality of the mutual records.