BUY BACK AGREEMENT/ CONTRACT FARMING FACILITY FOR THE COMMERCIAL CULTIVATION OF MEDICINAL CROPS
Sunrise Agriland Development & Research Pvt Ltd is providing Contract farming/ Buyback agreement facility for the cultivation of wide range of medicinal crops. For the ease of farmer, we provide buy back facility for the cultivation of medicinal crops all across the India. At present we are providing our services in 19 states of India, we provide buy back agreement facility for following medicinal and aromatic crops.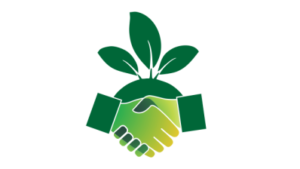 | | | | |
| --- | --- | --- | --- |
| SR. NO | NAME OF CROP | SR.NO | NAME OF CROP |
| 1 | Safed Musli | 9 | Stevia |
| 2 | Tulsi | 10 | Shatavari |
| 3 | Moringa/ Sahjan | 11 | Stevia |
| 4 | Aloevera | 12 | Sarpagandha |
| 5 | Ashwagandha | 13 | Kalmegh |
| 6 | Amla | 14 | Kali Haldi |
| 7 | Gudmar/ Madhunashini | 15 | Lemon Grass |
| 8 | Kalihari | 16 | Palmarosa |
We are professionally managed manufacturing company of herbal and healthcare products and we are ISO 9001:2015, ISO 22000: 2005, NPOP, NOP, USDA, CRISIL, Spice Board, HALAL, WHO-GMP, FSSAI certified organization with team of experts in the area of medicinal crop production, plant protection, fertilizers and other supplements with cost effective solutions, post-harvest handling, technology transfer & extension, business development and information technology which ultimately enhances livelihood for agricultural rural people and growers. We are promoters of medicinal & aromatic plants cultivation. In India we provide knowledge and innovative technologies to the farmers for scientific cultivation of medicinal and aromatic plants.
The modernization in agriculture increased, with the use of new modified inputs as use of mechanization, organic methods, medicinal farming and new instruments. The farmer, agri businessperson and agri entrepreneur need some advice to set up their dream. Sunrise Agriland Development & Research Pvt Ltd provide all essential guidance for solving your issues regarding modern or medicinal plant cultivation.
Our comprehensive Consultancy services varies from a single grower to cooperatives and corporate to government /research universities and institutions to rural, tribal & urban communities. All of them have specific needs, goals and objectives. We take up the responsibility of fulfilling institutions their needs through best services and cared them for within the stipulated period all over the country:
Maharashtra, Andhra Pradesh, Madhya Pradesh, Rajasthan, Tamil Nadu, West Bengal, Karnataka, Telangana, Bihar, Orrisa, Tamil Nadu, Punjab, Haryana, Gujarat, Uttar Pradesh, Delhi, Jharkhand, Goa, Uttarakhand, Chhattisgarh etc
Contract farming can be defined as agricultural production carried out according to an agreement between a buyer company and farmers, which establishes conditions for the production and marketing of a farm product or products. Typically, the farmer agrees to provide agreed quantities of a specific agricultural product. These should meet the quality standards of the purchaser and be supplied at the time determined by the purchaser. In turn, the buyer commits to purchase the product and, in some cases, to support production through, for example, the supply of farm inputs, land preparation and the provision of technical advice.
Contract farming is looking towards the benefits both for the farm-producers as well as to the agro-processing firms.
Makes small scale farming competitive – small farmers can access technology, credit, marketing channels and information while lowering transaction costs
Assured market for their produce at their doorsteps, reducing marketing and transaction costs
It reduces the risk of production, price and marketing costs.
Contract farming can open up new markets which would otherwise be unavailable to small farmers.
In case of agri-processing level, it ensures consistent supply of agricultural produce with quality, at right time and lesser cost.