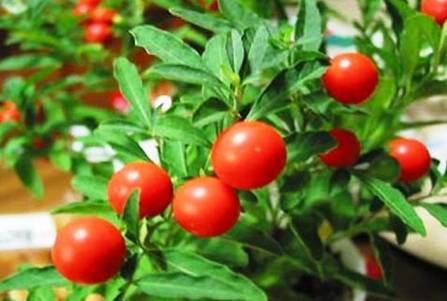 Ashwagandha, which is also called "Indian Ginseng" is native to India. It is mighty useful Plant according to Ayurveda, ashwagandha roots has medicinal properties and is used to cure debility, anemia and impotency. Its regular use improves vigor and immune power.
Ashwagandha is a low growing perennial that grows up to 3 feet tall. Its leaves are long and elliptical, yellowish green. Its flowers are tiny bell shaped followed by bright orange-red berries.
IMPORTANT INFORMATION ABOUT THE PLANTS
Variety
Jawahar Asgandh-20, Jawahar asgandh-134,
WS -90,100
Common name
Ashwagandha
Scientific name
Withania somnifera
Season Of Planting
July/ August or October
Climate
Late rainy season crop
Soil
Sandy and Loamy soil
Temperature
25-30
PH
5.6 to 8.5
Seeds by Nursery preparation
5 kg in one acre
Spacing
Row to Row 30 cm & Plant to Plant 4 cm
Seed price
1000 Rs per kg
Manure
10,000
Irrigation
Less water required
Harvest time
Jan-March
Life
5 months crop
Production
200-300  kg in one acre
CLIMATIC CONDITIONS
Ashwagandha is a late rainy season (kharif) crop.
It requires relatively dry season, and the roots are fully developed when 1-2 late winter are received.
Areas receiving 650-750 mm rainfall are best suited for its cultivation.
USES
Ashwagandha is mentioned as an important drug in ancient Ayurvedic literature.
Several types of alkaloids are found in this plant, out of which `Withanine' and `Somniferine' are important.
Leaves contain five unidentified alkaloids (0.09%), withanolides, glycosides, glucose and many free
amino acids.
The pharmacological activity of the roots is attributed to the alkaloids. The total alkaloid content in
roots of the Indian types has been reported to vary between 0.13 and 0.31 per cent.
The drug is mainly used in Ayurvedic and Unani preparations. Withaferine-A has been receiving
good deal of attention because of its antibiotic and anti tumor activities. It is used for curing carbuncles
in the indigenous system of medicine.
The paste prepared out of its leaves is used for curing inflammation of tubercular glands and that of its roots for curing skin diseases, bronchitis and ulcers.
In Rajasthan, roots are used for curing mainly rheumatism and dyspepsia; in Punjab they are used to relieve loin pain and in Sind for abortion. In some areas warm leaves are also used for providing
Comfort during eye diseases. However, roots are mostly used for curing general and sexual weakness in human beings.
Fruits and seeds are diuretic in nature. Leaves are reported to possess anthelmintic (used to destroy parasitic worms )and febrifuge (a medicine used to reduce fever)properties.
An infusion of leaves is given in fevers. For the treatment of piles, a decoction of the leaves is used both internally and externally.
Leaves are also used as hypnotic in alcoholism. Externally, leaves are used as fermentation for sore eyes, boils and swellings of hands and feet.
As an insecticide, they are useful for killing lice infesting the body. An ointment prepared by boiling the leaves, in fact, is useful for bed
LAND PREPARATION
The harvesting period of Ashwagandha is 5 months.
The sowing period is from July and August and is harvested by – March
In july- August, the field is prepared by plowing.
For good field it is necessary to plough the field deeply by Organic Manure.
SOWING METHOD
Ø  Its sowing was done by direct planting plants or making nursery.
Direct Planting – 2 methods of direct planting
1)    Spraying Method
2)    Line method
Ø  Most farmers adopt Spray Method because its seeds are light.
Ø  Any one of the 2 methods should be adopted, it should be noted that the seeds should not be deeper than the grounds.
BY MAKING NURSERY
·         By this method first beds are made.
·         After 10 days seeds are germinate.
·         After 6 weeks when plants height becomes 5-6 cm then plants are transferred into field.
SEED TREATMENT
Make sure to pre treat the seeds by dipping them in Gaumutra and water for about 1- 2hrs before sowing.
IRRIGATION
Use drip irrigation system
Once Seeds are germinated, it requires 2 irrigation.
One irrigation will be after 30-35 days.
Then after 60-70 days
Due to excess irrigation, the roots become susceptible to
HARVESTING
Best time to harvest is after
Maturity indices include: leaves will be yellow, and the fruit become
After harvesting, separate the roots from plants clean the stuck soil.
After harvesting, drying for 10 days in a net shade.
After complete drying they are filled and then packed in bags for selling
STORAGE OF PLANTING MATERIAL
For the planting material, the harvesting is done in Jan-
Some part of it is used as planting material for the next season, while the other part is sent for selling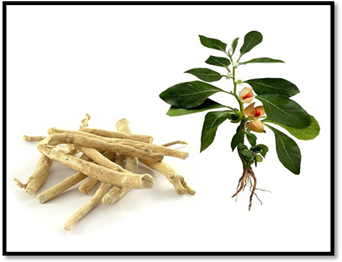 PRODUCTION
500-600 Kg dry roots of ashwagandha can be obtained from 1 acre.
A grade– white, long and thick, rich in starch (length max 5-7 cm, thickness 10-12 mm)
B grade– medium size (length- 3.5 cm, thickness- 5-7mm)
C grade- small, thin, brown and black in color, rich in alkaloids.
Ashwagandha root powder
Barren Land

Ashwagandha Nursery

Transfer in Field (6 week Plant)

3 Months Plant

4 months plant

5 months plant ready for harvesting

Ashwagandha Roots

Ashwagandha dry roots

Ashwagandha root powder